Observations From the Midlantic 2-Year-Olds in Training Sale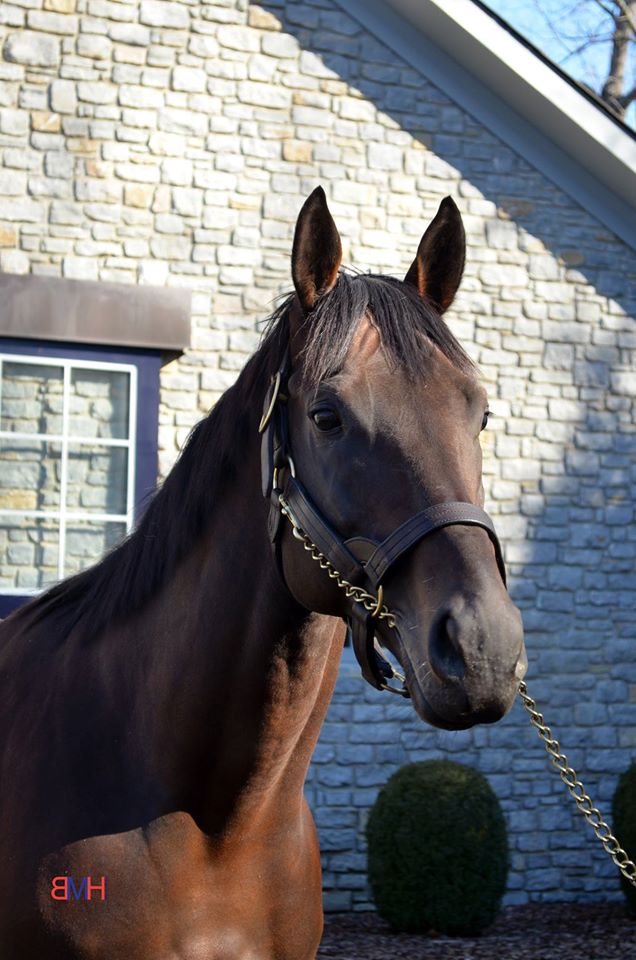 Uncle Mo
The 2-year-old sales season may be winding down in North America as buyers start to turn their attention toward yearling sales but Fasig-Tipton's Midlantic 2-Year-Olds in Training Sale was anything but quiet on Monday and Tuesday. Here are a few observations from the Maryland sale.
Uncle Mo hits big … again –
If you haven't heard about Uncle Mo's (Indian Charlie) success over the past nine months or so, you may have been living under a rock. When Nyquist was named champion 2-year-old in January, Uncle Mo became the first 2-year-old champion to sire a 2-year-old champion since Seattle Slew sired Vindication. In May, Nyquist went on to tie him as the youngest stallion to ever sire a Kentucky Derby winner at eight years of age. While Nyquist suffered his first loss on Saturday, that didn't seem to hurt Uncle Mo's trade with a 2-year-old filly by the stallion topping the sale for $1-million. The filly is the second-highest priced horse in the history of this auction behind a $1.25-million Smart Strike filly last year. She is also Uncle Mo's third million-dollar 2-year-old, with two colts selling for $1-million and $1.3-million at 2-year-old sales earlier this year. If Uncle Mo keeps this trend going, the $75,000 (approx. €67,147/£50,996) advertised fee he stands for in 2016 may look like a bargain in a few years.
It's good to be a Maryland breeder –
While the Friesan Fire colt who sold for $825,000 is a Pennsylvania-bred, it still tops off a few big weeks for the Maryland program. Friesan Fire stands at Country Life Farm for $4,000 (approx. €3,581/£2,719) and this colt sold for $35,000 as a yearling last year. However, he tied for the fastest time in the breeze sale with a :10.0 and is the most expensive colt to go through the ring at the sale since Trappe Shot in 2009. Maryland's program also produced Grade 1 Kentucky Oaks winning Maryland-bred Cathyrn Sophia, whose dam's half-sister by Paddy O'Prado sold for $145,000 only about 80 hips before the Friesan Fire colt.
The War Front Factor –
If the rest of War Front's sons have the same luck as The Factor, commercial breeders are set. Last year, the 8-year-old gray's yearlings sold for an average of $143,499, according to Thoroughbred Daily News, with his top seller being a $750,000 colt with 13 of his yearlings bringing at least $250,000 – not bad off a $15,000 (approx. €13,429/£10,199) stud fee. This year, his 27 2-year-olds to sell have taken his average up to $185,281 off that stud fee with the most expensive being a $524,606 colt in Europe. The Factor turned the Timonium auction ring into his own personal playground with his six selling this week bringing an average of $223,303 and three of them bringing $300,000 or more, including the fourth most expensive horse of the sale. All three of those horses were included in the top 12 most expensive horses of the sale when all was said and done. The Factor is one of a very few in the class of Kentucky first-crop sires to not have at least one starter so far this year.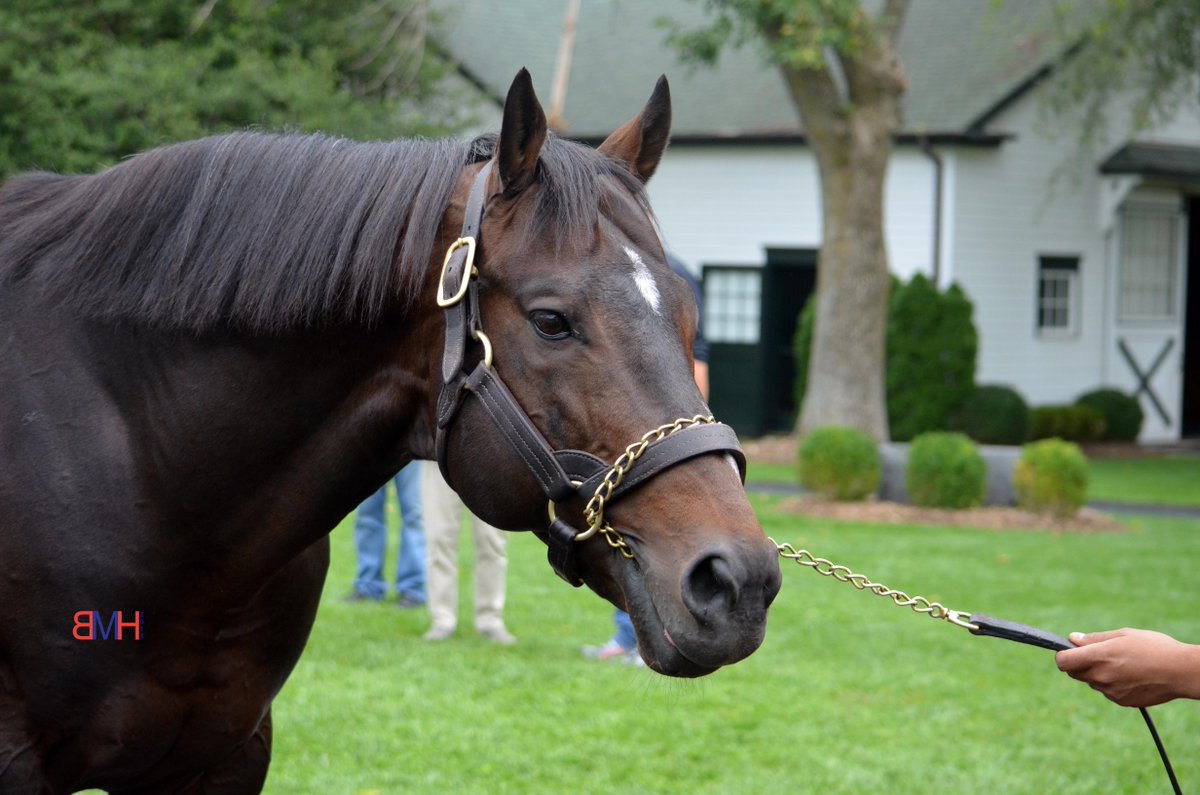 Malibu Moon
Oldies but goodies –
The younger stallions got a lot of attention at this sale with eight of the 2-year-olds to sell for $250,000 or more by stallions whose first foals are no older than three but 10 others were by more established stallions. Medaglia d'Oro had the third most expensive horse of the sale while Malibu Moon, who started his stallion career in Maryland, had two sell for $250,000 or more. Tapit had four go through the ring was none hammering for less than $225,000 but only one of those went home with a new owner – that being a $400,000 colt. Semi-surprisingly, a Tapit colt early in the sale hammered for $700,000 but wasn't sold.
K.O.I.D's impact on the market –
It's not unusual to see South Korea's K.O.I.D on the results page for horses at the lower end of the market and this sale was no different. Twenty-one horses were signed for by K.O.I.D. Co LTD or S.R.O.A. (KOID), averaging $32,143 with the most expensive being a $57,000 Rockport Harbor filly and the cheapest a $14,000 Kodiak Kowboy colt. While South Korea doesn't spend a lot on each horse, they do help make that part of the market healthier, which is always welcome.
Less major partnerships –
A trend that has caught the attention of those watching many sales lately wasn't seen as much here. Big buyers partnered up and bought six of the 22 most expensive horses at the OBS March sale, as I mentioned here, but none of the higher priced horses had partnerships sign for them (granted, less of the big buyers signed tickets here). In fact, while partnerships obviously aren't required to note that on tickets, there really weren't that many buyers pairing up here if the results were any indication.
Next up on the 2-year-old sales circuit is the Barretts May Sale in California. The auction held its breeze show yesterday and takes place at 1:00 p.m. PT on Friday.