Super Saturday a Wide Open Affair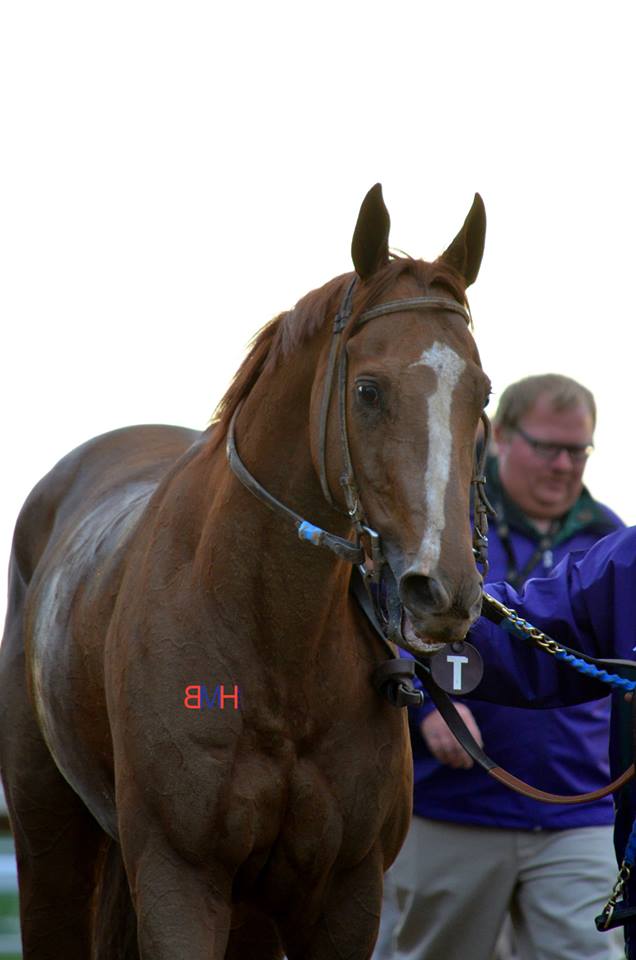 Curlin's Stellar Wind
On Saturday the Road to the Breeders' Cup gets interesting with the second of three big weekends full of prep races. Santa Anita, the host of this year's Breeders' Cup, has five graded stakes carded for Saturday while Belmont also has five graded stakes during its first of two "Super Saturdays."
With 82 horses entered as of Wednesday, it left more than enough chances for a variety of stallions to pick up some valuable stakes placings for their resumes heading into the final months before breeding season. In all, 65 stallions have horses running in the major graded stakes on Saturday with 14 sires represented by two or more horses.
Interestingly, North America's top two sires don't have any entries in these races with both Tapit and Uncle Mo sitting this "Super Saturday" out (Uncle Mo does have an entry in the ungraded Unzip Me Stakes taking place as Santa Anita's finale on Saturday.)
However, the nation's other top sires have a chance to make moves in the sire standings with the No. 3 through No. 7 stallions all having runners. Curlin, who sits third only a little under $1.2-million in progeny earnings behind Uncle Mo looks like he could make big strides in the battle for second place on Blood-Horse's Leading Sires table. The stallion has runners in two races with Stellar Wind running in the $300,000 Zenyatta Stakes and Off the Tracks in the $400,000 Beldame Stakes.
No matter how the other stallions do this weekend, it will be impossible to catch Tapit with the stallion almost $5.4-million in front of Uncle Mo and $6.5-million ahead of Curlin. The most valuable of this weekend's races is the $500,000 Joe Hirsch Turf Classic at Belmont and the four horse field doesn't have any runners by stallions in the Top 50 in North America.
With runners by seven of the top 10 stallions, there could be a big shake up in the ranks when the final race is declared official on Saturday. Curlin is only $1.8 million ahead of Malibu Moon in 12th place and only a few thousand dollars separate some of the horses between them.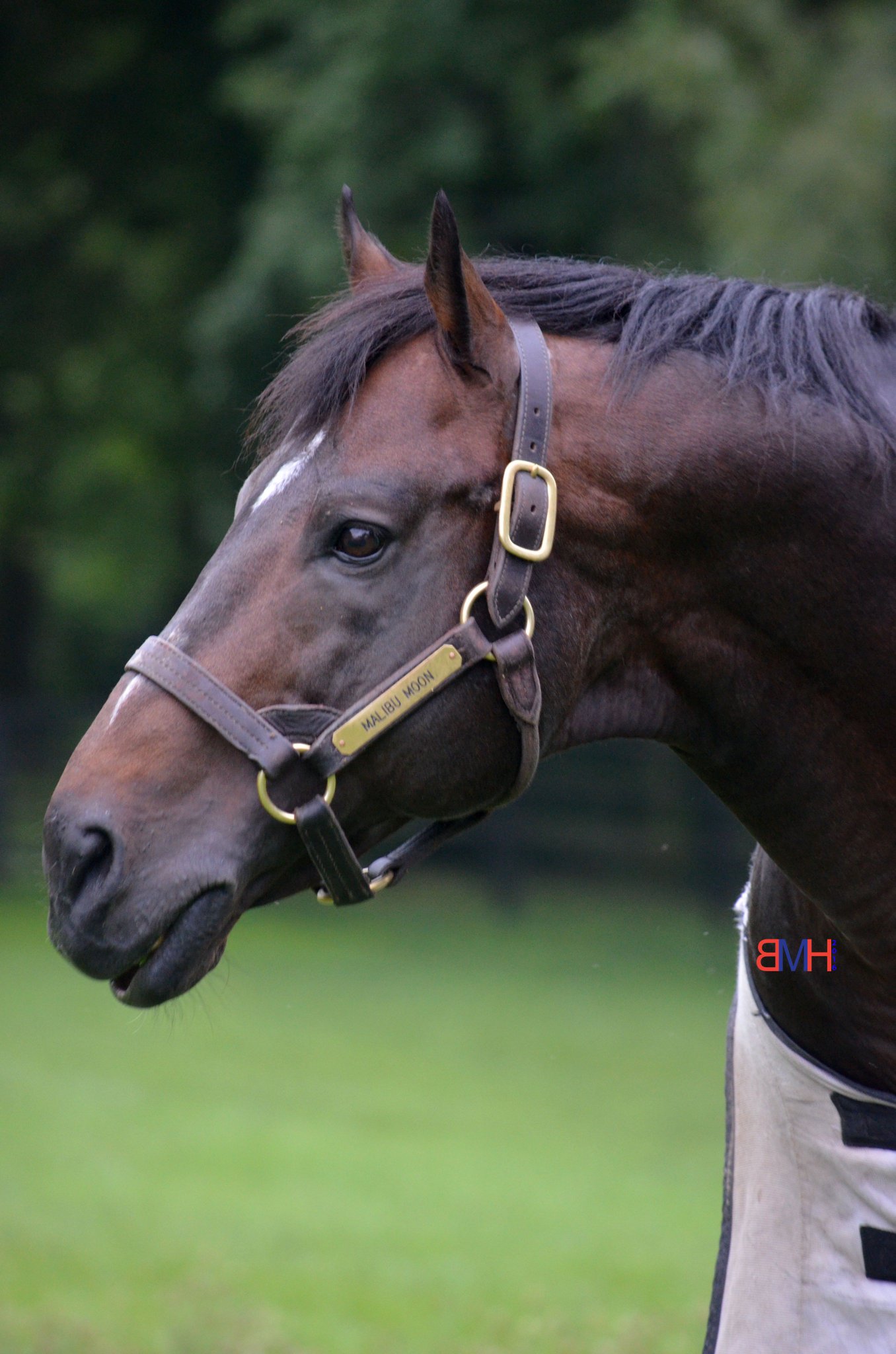 Malibu Moon
Malibu Moon has a bit of a tough climb with the stallion about $300,000 behind Scat Daddy but could take a big chunk out of that gap if Gormley wins the $300,000 FrontRunner Stakes. Scat Daddy doesn't have any runners in the big races this weekend but with 10 horses entered between now and Saturday night, it's possible by the time the big races roll around that his gap will give him even more padding toward keeping his spot in the coming month.
Curlin (third), City Zip (seventh) and Kitten's Joy (10th) are the only three horses who sit in the Top 10 with at least two entries in Super Saturday races. Of the top 20 sires, 14 will have runners in the big races on Saturday with three having two runners each.
But mixed in with those well-known U.S. stallions are some other less familiar names. Sires standing in 10 countries and four states have runners in the major Saturday races with the average age of the stallions sitting at 15 years old.
Brazil is the foreign country with the most stallions having runners with three Super Saturday runners by three different Brazilian stallions, all of them entered in California races. Brazil will be looking to upset champions Beholder and Stellar Win in the Zenyatta Stakes at Santa Anita with two daughters of the country's stallions running in that race. If Beholder wins the Zenyatta it will be a victory of sorts for Japan, who bought Henny Hughes in 2013.
South Korea has made some big moves in recent years with purchasing U.S. stallions and their purchases are justified this weekend. Any Given Saturday and Tiz Wonderful were both sold in 2014 and just finished up their second seasons in the country. Any Given Saturday's Hoppertunity has proven to be a mainstay in the top level of racing but will be looking for his first on-the-board finish since the Dubai World Cup when he runs in the Awesome Again.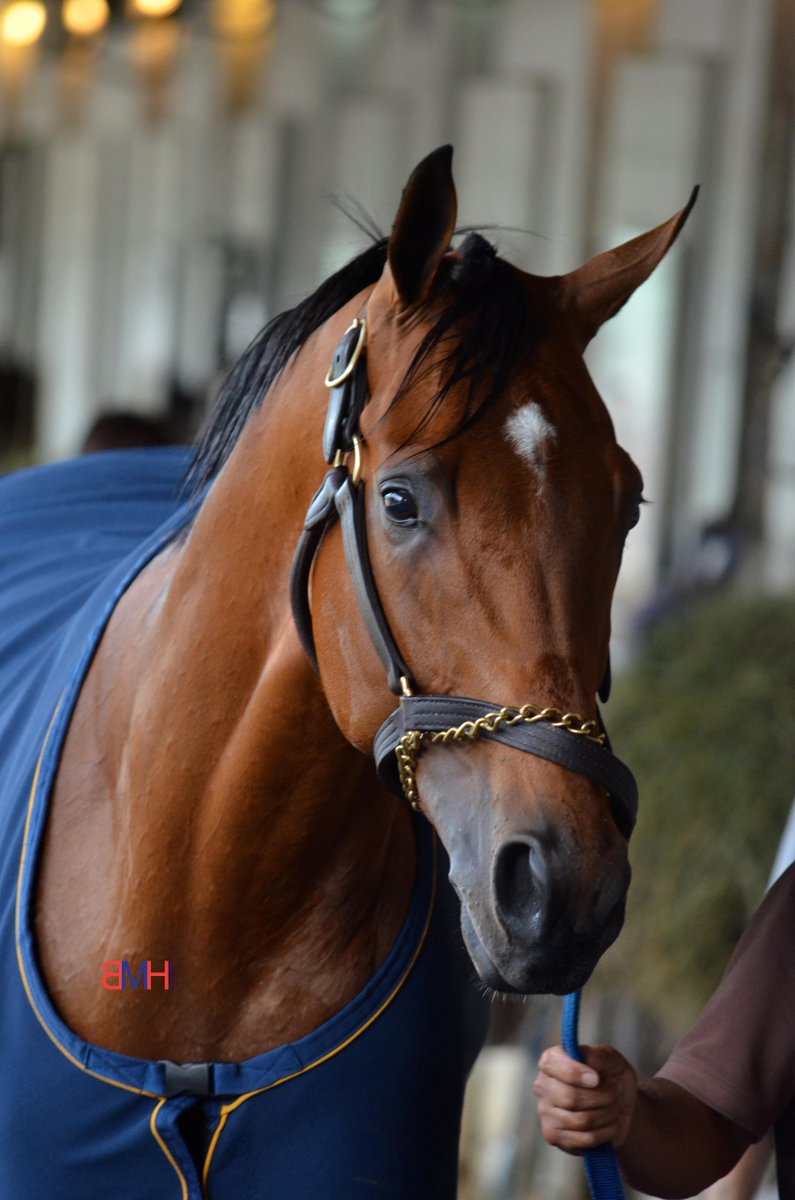 Hoppertunity
Tiz Wonderful has a chance to pull off an exacta in the Gallant Bloom at Belmont Park a few hours before the Awesome Again with his two entries both running in the race. Tiz Wonderful has had a good year in U.S. racing with over $3.5-million in progeny earnings putting him 48
th
on the U.S. leading sires list.
In what starting to look like a golden age of younger stallions, 18 of the sires with runners entered stud in 2010 or later and six of them are First-Crop sires. The youngest of those sires is Creative Cause, who is seven this year and has Nikki My Darling in the Chandelier. The oldest stallion with a runner is the late Cee's Tizzy, who would have been 29 this year while the oldest active stallion is the 26-year-old Unusual Heat. Both stallions have one runner each in the Rodeo Drive.
To see all the stallions and their runners in the major graded stakes this weekend, you can look at the list below
.