Final Crop Sires to Watch at Keeneland September
Every year, the Keeneland September sale provides the racing industry with a view of the progeny of hundreds of different sires during its two week sale. This year, over 4,475 horses are cataloged for the Lexington, Ky. sale taking place Sept. 12 through 25 and for a variety of reasons, the final U.S. conceived yearlings by multiple stallions will be going through the ring at the September sale this year.
Below are six stallions who have at least two yearlings from their final U.S. crop cataloged in the sale.
Disclaimer: In the case of stallions who have been sold to other countries, there is no guarantee that they will not return to the United States. This piece is noting their disappearance from the U.S. stallion ranks at this time.
Dunkirk
The leading North American freshman sire in 2013, when Dunkirk (Unbridled's Song) was sold to Japan in mid-2014, he had five stakes winners including the Grade 1 winning Havana. Dunkirk finished sixth on the second-crop list in 2014 and ninth on the third crop sire list last year. Dunkirk has 13 yearlings cataloged with seven fillies and six colts.
A Grade 2 winner, Fast Bullet (Speightstown) stood for only one year before he succumbed to colic in December of 2014. Fast Bullet had 32 live foals in 2015 in what ended up being his only crop with four of those entered in the Keeneland September sale. All four of those entries are fillies with notable pages. The first one to go through the ring is from the family of Yearly Report, another is a half to a stakes placed filly, a third is from the family of Grade 1 winner Eddington and the fourth is a half-sister to a stakes winner out of a half-sister to Summer Colony.
When Eugene Melnyk decided to step away from horse racing in 2014, Flower Alley (Distorted Humor) was put on the market. A Travers winner, Flower Alley sired the 2012 Kentucky Derby and Preakness winner I'll Have Another two years before he was sold to South Africa in August of 2014. According to Weatherbys, Flower Alley currently has 17 stakes winners including three Grade 1 winners. Flower Alley has two horses entered in the September sale, a filly whose third dam is champion Jewel Princess and another one from the family of Golden Ballet (the dam of Drosselmeyer).
An Irish stallion who died in 2014 at the age of 15, High Chaparral (Sadler's Wells) was the sire of horses such as So You Think, It's a Dundeel and Toronado among his over 80 stakes winners. High Chaparral had worldwide success as a top sire in Australia in addition to Europe and North America with six champions and 50 graded or group stakes winners in 10 crops aged three or older. The stallion has one horse in Book 1, Hip 281, who is from the family of Dr. Devious. His two other offerings are later in the sale with one out of a half-sister to a Grade 2 winner and the other out of a full sister to Coalport and Jolly Good Kitten.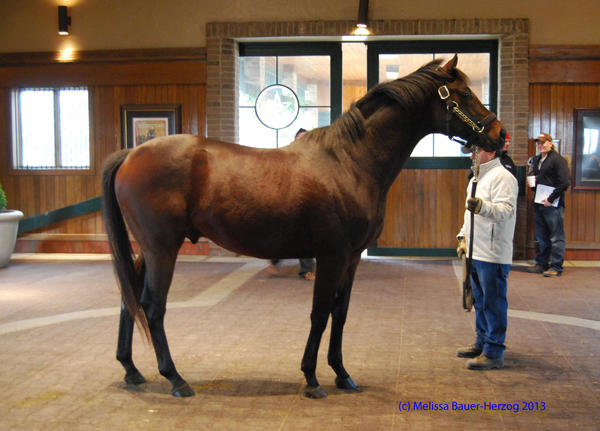 Spring at Last
Sold to Saudi Arabia in 2014, Spring at Last (Silver Deputy) is the sire of over 130 winners from 203 starters. Spring at Last stood at WinStar Farm during his U.S. career and sired Grade 1 winner Spring in the Air among others during his seasons in the United States. His first offering will go through the ring on Sept. 22 and is a half-sister to a multiple stakes winner. Other notable offerings for the stallion is a colt from the family of multiple European Group 1 winner Creator, a colt whose third dam is Danzig's Beauty and a filly out of a half-sister to multiple Grade 1 winner Premium Tap.
A death that shocked the industry in 2014 was that of Street Cry (Machiavellian), who had proven to be a world class sire with major winners around the world. At the time of the Keeneland catalog's printing, Street Cry had 104 stakes winners and six champions in both the northern and southern hemisphere. The stallion has 45 offerings at the Keeneland September sale with 19 cataloged in the first Book (the first three sessions of the sale) and 13 in the second book (sessions four and five). Of his 19 horses cataloged in Book 1 10 are out of stakes winners, have graded stakes winners as second dams or are half-siblings to stakes winners. Nearly all the others in Book 1 who don't fall in that category are out of graded stakes winners.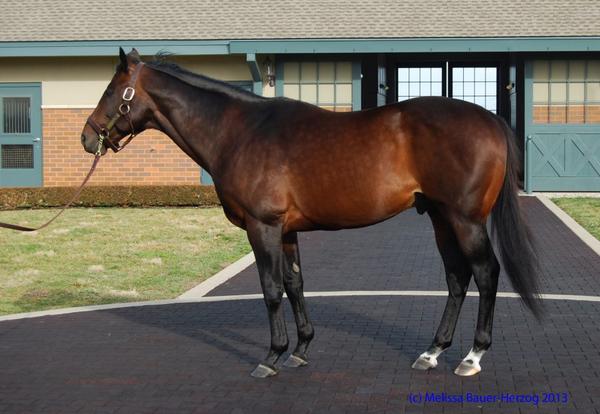 Street Cry