Digging Into the Data: Observations from the Breeders' Cup
Drefong's half-sister
In a Breeders' Cup for the ages, owners, horses and trainers went down in the history books at Santa Anita. From championship caliber wins to new sires hitting it big, the 13 races of the Breeders' Cup saw horses bred in three countries and two states in the winner's circle. From Juddmonte's big weekend to a top stallion making it big in another way, read on to find out some of the interesting things that happened at the Breeders' Cup this year.
Juddmonte Farms –
Breeders' Cup Classic winner Arrogate wasn't the only one making this year's Breeders' Cup a good one for Juddmonte. While that was the only win for the stable as an owner, they also had a second place finish with Flintshire in the Turf, his final start before retiring to Hill 'n' Dale for 2017. Flintshire was one of the top performers of the weekend for Juddmonte's stallion Dansili, who also sired Breeders' Cup Filly and Mare Turf winner Queen's Trust for Cheveley Park Stud. In an interesting turn of events, Juddmonte bred and raced the damsire of Highland Reel, Danehill, who beat Flintshire in the Turf. Finally, Juddmonte's $400,000 purchase of an Animal Kingdom filly out of Eltimaas also looks like one of the best buys of this Keeneland September sale so far on page updates alone. The filly's half-brother Drefong won the TwinSpires Breeders' Cup Sprint by 1 ¼ lengths on Saturday.
Gio Ponti –
Proving that breeding racehorses isn't as straightforward as breeding two top horses together, Gio Ponti's best horse is a dirt sprinter. Gio Ponti himself was second in both the Breeders' Cup Classic and the Breeders' Cup Mile but his son Drefong won the Ketel One King's Bishop in late August before taking home the TwinSpires Breeders' Cup Sprint and putting himself in the running for the male sprint championship. It took Gio Ponti a bit to get going but he put himself on the mount during the summer with Drefong's win in addition to Sir Dudley Digges winning the Queen's Plate.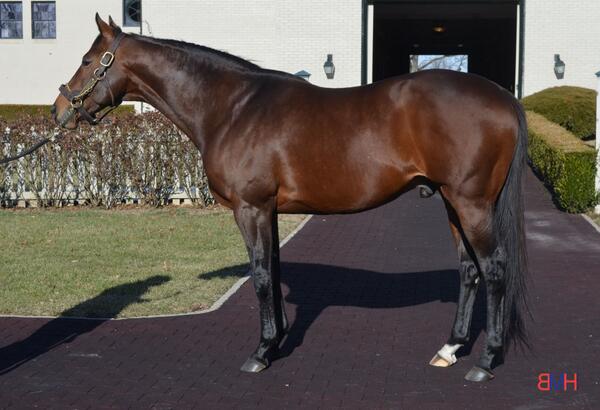 Gio Ponti
Kentucky Sales Season –
Multiple horses entered in both the Keeneland and Fasig-Tipton November sales this coming week earned big updates thanks to the Breeders' Cup winners. Here are the horses going through the ring in the next two weeks with the major updates thanks to siblings (and in one case a son):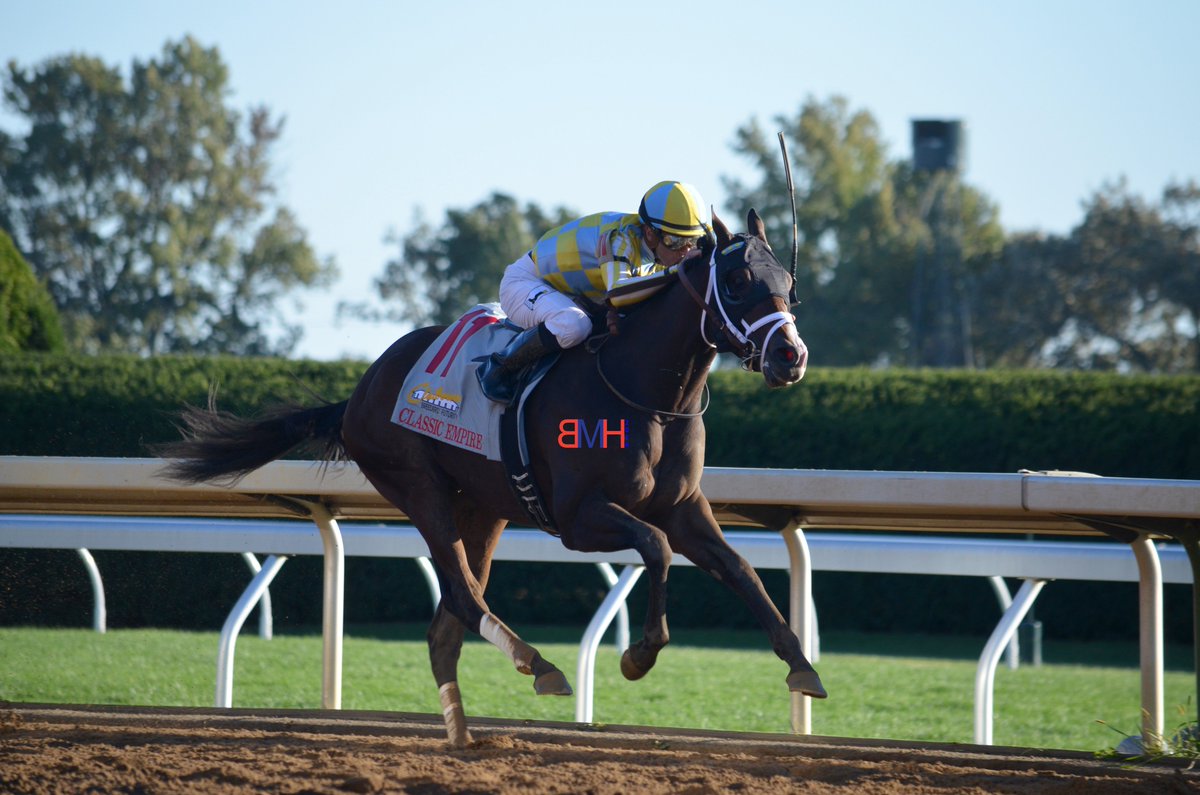 Classic Empire winning the Grade 1 Breeders' Futurity
Keeneland November's Hip 1912 – Understudy – is a half-sister to Grade 1 Breeders' Cup Juvenile Turf winner Oscar Performance. The mare is a half-sister to Oscar Performance and Grade 3 winner Oscar Nominated and will be consigned by Shawhan Place.
Hip 754 at Keeneland November, consigned by Three Chimneys Farm, is a 6-year-old half-sister to Breeders' Cup Juvenile Fillies Turf New Money Honey. The mare is in foal to Palace Malice off an April 23 cover.
Classic Empire's Breeders' Cup Juvenile win was big for Lane's End's Hip 2305 at Keeneland September. The 3-year-old Twirling Candy filly is a multiple stakes winner and sells as a racing or broodmare prospect.
Arrogate's win in the Breeders' Cup Classic was a big one for Fasig-Tipton's November sale, who has Bubbler going through the ring as Hip 110 for Clearsky Farms. Arrogate is the first foal for the mare, who also has a yearling filly by Medaglia d'Oro and a weanling filly by Giant's Causeway. She is in foal to Into Mischief off an April 14 cover.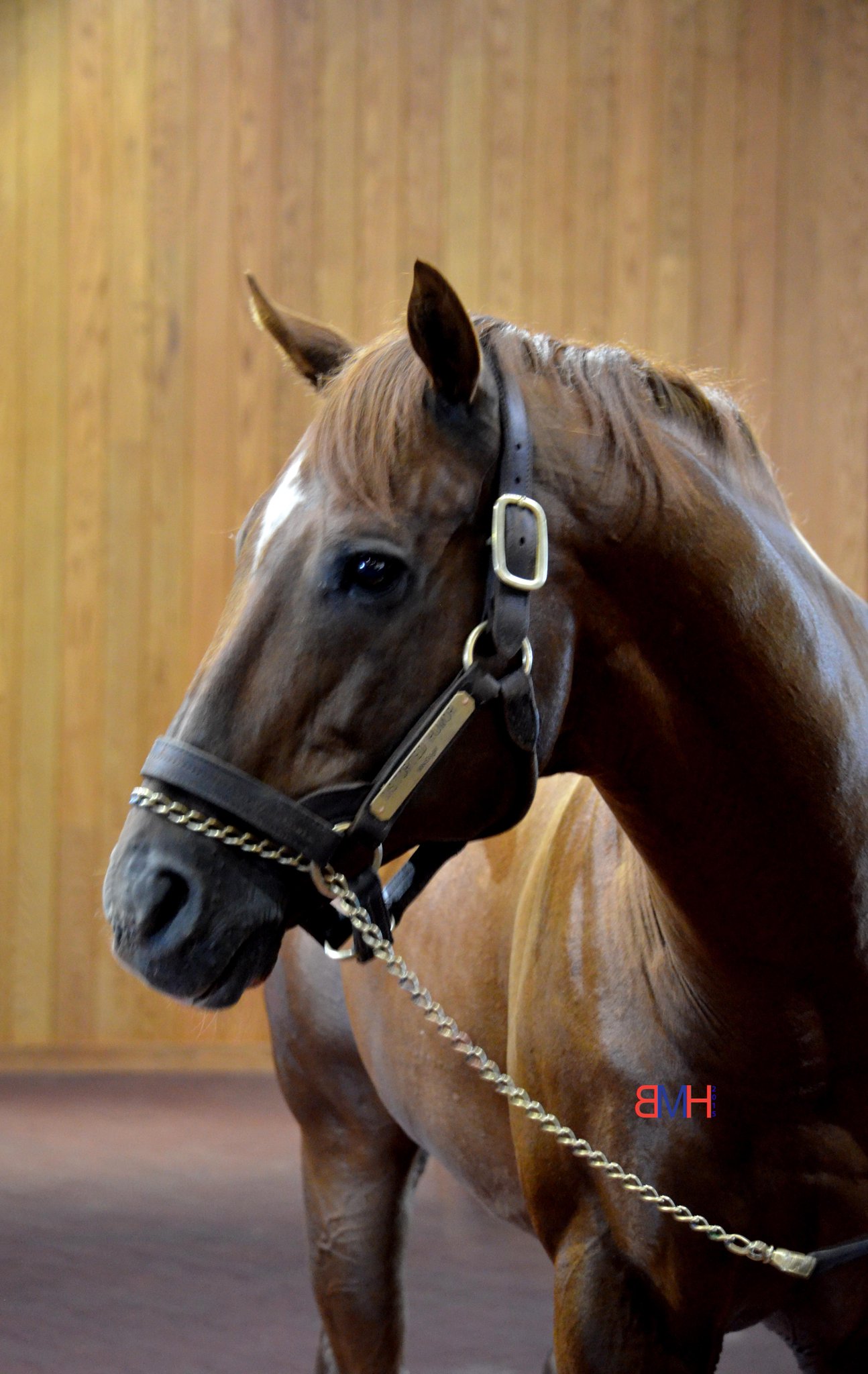 Distorted Humor
Distorted Humor –
A 23-year-old stallion, Distorted Humor has sired 136 stakes winners and 55 graded stakes winners as a sire but this year's Breeders' Cup showed off his damsire talents. Currently ranked fourth on Blood-Horse Stallion Register's Broodmare Sire rankings, Distorted Humor has $15,549,597 in broodmare sire earnings led by this year's Breeders' Cup Classic winner Arrogate. Distorted Humor is also the damsire of Breeders' Cup Juvenile Fillies Turf winner New Money Honey. There are 28 fillies and mares by the stallion cataloged in the Keeneland November Breeding Stock Sale and three in the Fasig-Tipton November sale, including Arrogate's dam.
Older Sires –
While the American classic season was dominated by a younger group of stallions, that wasn't the case at the Breeders' Cup. Thirteen stallions averaging 18 1/2 years old sired the winners of the Breeders' Cup races with no stallion having more than one winner. Pioneerof the Nile is the youngest sire in the bunch at 10 while the late Unbridled's Song is the oldest at 23.
Breeders' Cup Winners –
Eleven Breeders' Cup winners had runners at the Breeders' Cup with three (Speightstown, Tiznow and Unbridled's Song) siring winners at this year's races. Three Breeders' Cup winners (Curlin, Ghostzapper and Unbridled's Song) sired horses who finished second or third in the races with Curlin having two horses hit the board and Unbridled's Song having a winner and a third place finisher this year.
City Zip - The reign of City Zip continues at the Breeders' Cup. In the past three years, City Zip's runners have won four Breeders' Cup races. In addition to Finest City's Filly and Mare Sprint win this year, his runners have won the Breeders' Cup Sprint (Work All Week in 2014), the Breeders' Cup Filly and Mare Turf (Dayatthespa - 2014) and Juvenile Fillies Turf (Catch a Glimpse - 2015). City Zip stood for $40,000 in 2016 and bred 129 mares according to The Jockey Club's Report of Mares Bred.