Observations From the Fasig-Tipton July Sale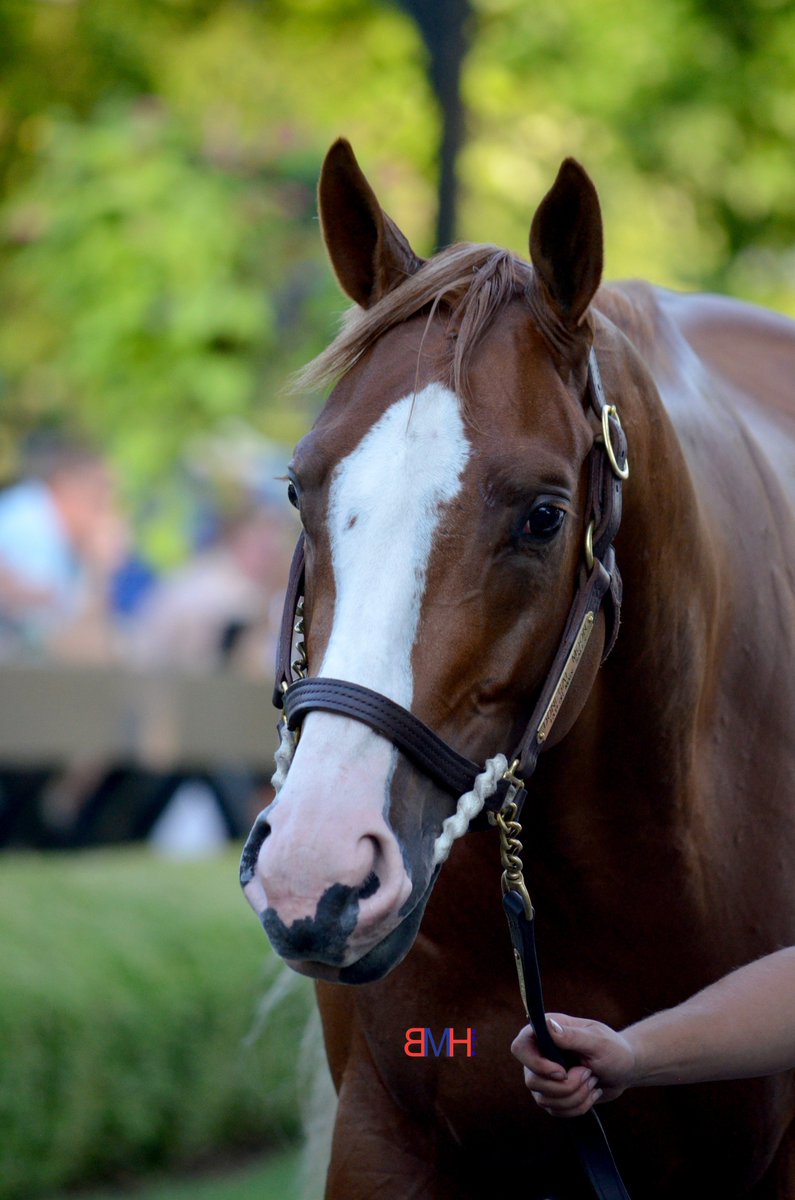 Donegal Moon
The first yearling sale of the season is behind us with the Fasig-Tipton holding a two day sale on Monday and Tuesday that kicked off with a special evening session for a Horses of Racing Age sale with the yearling session the following day. After taking a day to dive into the sales results, here are a few observations from the Fasig-Tipton Kentucky July Sale.
Testing the waters with Donegal Moon – Every year a handful of stallion prospects who still have some racing left to do go through the ring. But not many go through the ring in July of their 3-year-old year off a victory that makes it look like they can make a lot of noise the second half of this year. It was unknown how a type like Donegal Moon would go over in the ring but he proved that there is money out there for types like him if owners want to take it. He drew a final bid of $1.6-million, which wasn't enough to get him sold but does open doors for this sale in the future if they want to try and recruit more like him.
Southern hemisphere buyers – Mostly a sale that attracts domestic buyers, it became more international on Monday night when Stormy Lucy was bought for southern hemisphere breeding duties. Granted the buyer, SF Bloodstock, has horses all around the world and it isn't unusual to see them on results sheets but SF's Tom Ryan told Blood-Horse that Stormy Lucy was purchased for Australian stallion Capitalist when the horse retires in 2017. With a year before Capitalist retires, Stormy Lucy's first breeding will be to Frankel later this summer for a southern hemisphere cover. The early July date of this sale provides the perfect opportunity for southern hemisphere breeders to pick up some mares right before their breeding season so I won't be surprised to see more of them taking the opportunity to get some U.S. mares in coming years if the offerings are strong enough.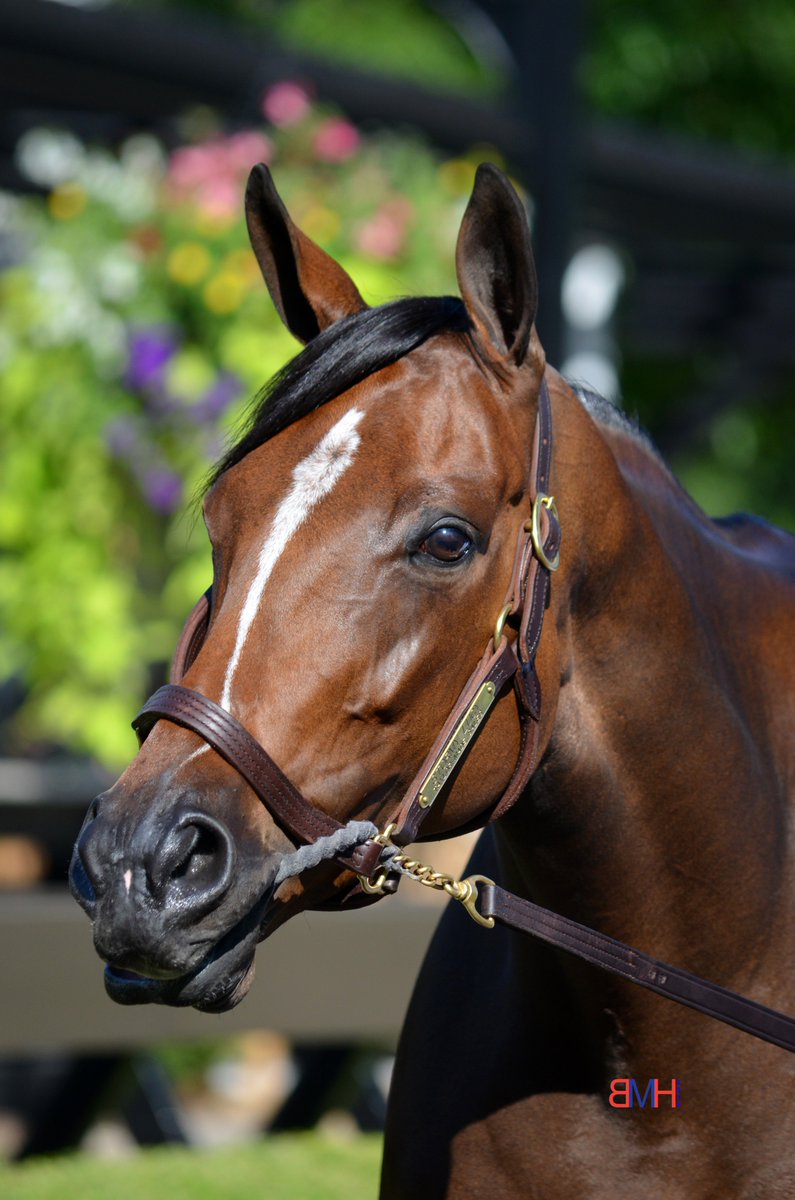 Stormy Lucy
Overall lower numbers – It's not a great thing to talk about but it needs to be noted that numbers for the yearling session of the sale was down. The yearling sale topping $475,000 Curlin colt was the cheapest sales topper since 2013 and 183 of 293 yearlings offered sold for a total of $15,756,500, down 21 percent from 2015. The average also dropped 12 percent to $86,101 from $97,585 with the median falling 22 percent to $60,000 from $77,000 in 2015. The HORA sale had the benefit of a dispersal getting more horses sold but on a good note, even without the dispersal horses the buyback rate improved by four percent. The session didn't get away scotch free however, the median of the sale took a 13 percent drop from $48,000 in 2015 to $42,000.
The good news – During the yearling session 17 horses fetched $200,000 or more this year, just one less than 2015. The Horses of Racing Ages session did even better with 14 horses selling for $100,000 or more compared to 11 in 2015. While she was a private purchase, session topping Stormy Lucy brought $225,000 more than last year's topper Temper Mint Patty.
Variety – While this isn't as flashy a sale as the Saratoga Select Sale or Keeneland September it still had many big name sires, both young and old. Obviously only two Tapits and no War Fronts probably helped things along but the 17 yearlings to sell for over $200,000 were sired by 12 different stallions with their 2016 stud fees ranging between $10,000 and $300,000. As has been talked about throughout the year, the young stallions are making a big move into the limelight with 12 of the yearlings by stallions with three crops of racing age or less. Only Uncle Mo had more than two yearlings sell for $200,000 with stalwart More Than Ready and first-crop sire Violence each having two each.
Violence – While the Violence foals I saw last year were nice, I didn't expect him to make such a big splash at his first yearling sale. Violence was the only stallion to have two of the top 10 most expensive yearlings and topped all first-crop sires by prices with a $335,000 colt. If his yearlings at the next few sales grab as much attention as these first ones did, it's going to be a good year for the Hill 'n' Dale stallion.
First-Crop Sires- Violence led all the first crop sires but he wasn't the only one in that generation who did well on Tuesday. Oxbow joined him in the $200,000 Club with a $220,000 yearling as did Graydar with a $200,000 yearling. Other first-crop stallions who had yearlings sell for $100,000 or more were Orb ($190,000), Paynter ($185,000), Shanghai Bobby ($170,000), Animal Kingdom ($145,000), Point of Entry ($135,000), New Year's Day ($25,000), Fort Larned ($117,000), Corfu ($110,0000), Soldat ($100,0000) and Liaison ($100,0000).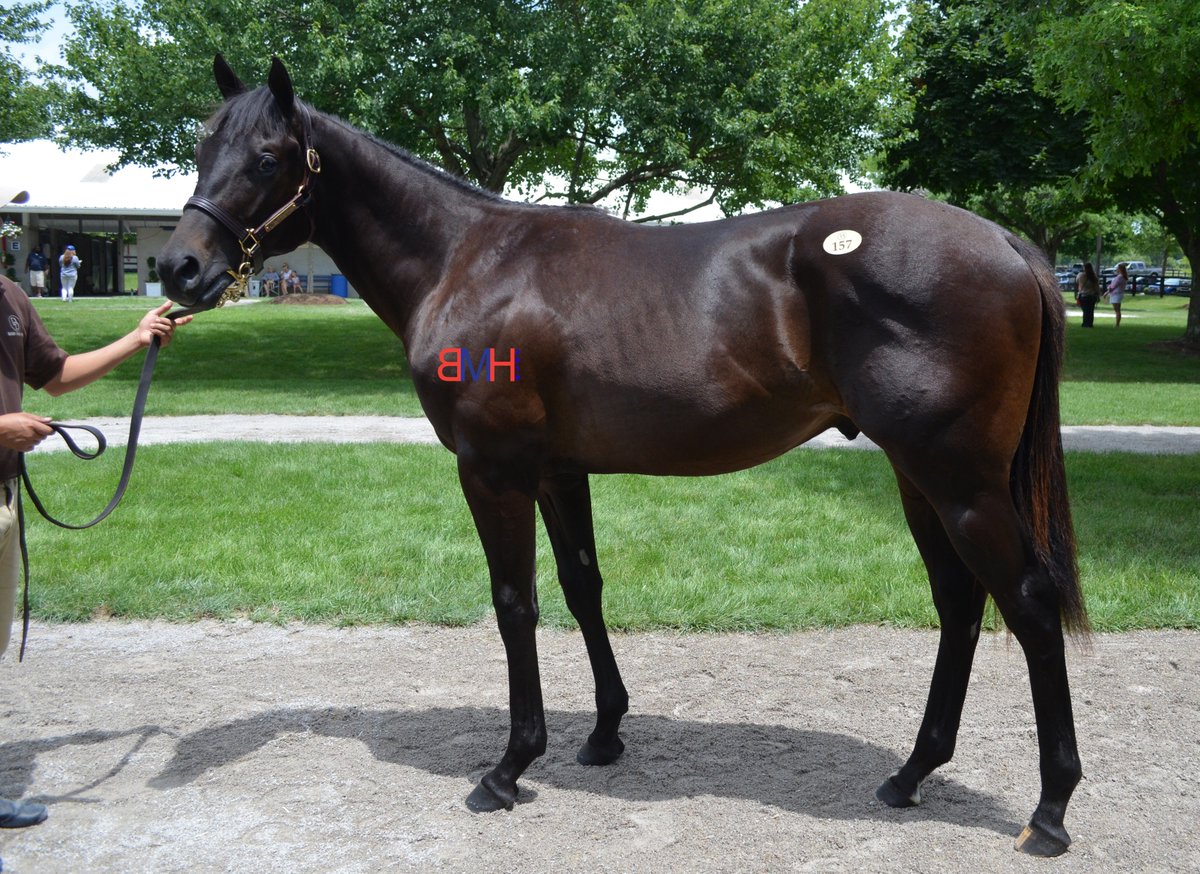 Snappy Halo's colt
Calumet First-Crop Sires – Oxbow was obviously the star of the show for Calumet with four of his yearlings selling for $100,000 or more but a few of the farms other young sires had credible showings too even if their yearlings didn't sell. Snapy Halo was imported to the United States to stand at Calumet and had 22 foals in 2015 including this half-brother to Brushed By a Star, consigned by Darby Dan as agent. The only yearling at the sale but Snapy Halo, the colt hammered for $97,000, not bad for a first crop sire heavily supported by his owner. Snapy Halo's barnmate Raison d'Ete has a better known pedigree being by A.P. Indy and out of Sightseek so he garnered more support with breeders in 2015 but during his first season he covered 25 mares for 19 live foals. His lone offering in this sale again had a strong page as a granddaughter of champion mare Gourmet Girl and brought a final bid of $97,000 when consigned through Paramount Sales as agent, but she also returned home after not selling.