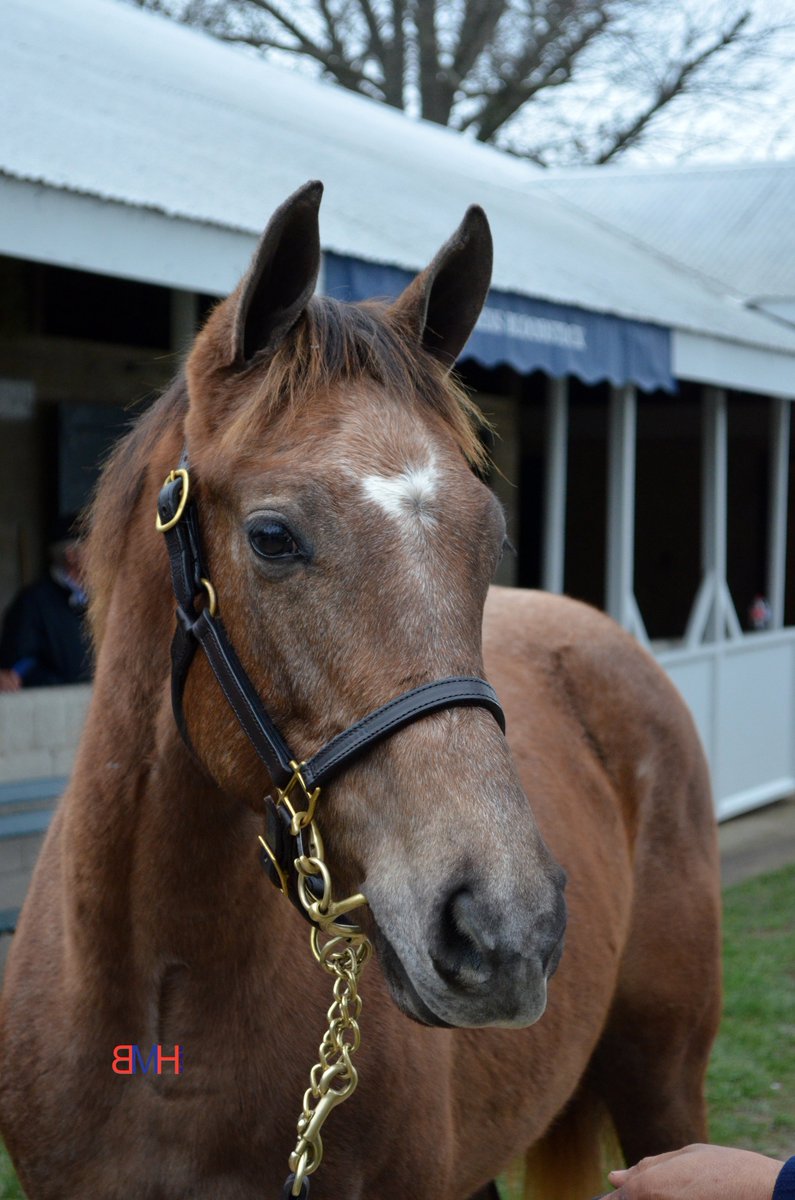 An Animal Kingdom filly at Keeneland January
The first major yearling sale in the United States every year, this year's Fasig Tipton July Sale has 347 yearlings by 115 sires entered before outs. Sires with first yearlings are in the spotlight here with 32 freshmen represented but they aren't the only stars people will be watching on July 12. Here are five sires (or group of sires in one case), both new and old, to be aware of when you flip through the catalog this week.
Animal Kingdom - Of the 12 Animal Kingdom weanlings who went through the ring last year in the U.S., 11 sold with his most expensive being a $210,000 filly out of a daughter of multiple Grade 1 winner Precious Kitten and his most expensive colt being a $180,000 half-brother to Grade 1 winner Ice Box. Animal Kingdom started his stud career in Australia for the 2013 southern hemisphere season before shuttling to Darley America in 2014. His first yearlings in Australia hit the sales earlier this year with 46 of the 52 offered selling in the ring according to Australia's Bloodstock.com.au. Animal Kingdom only has two entered here so it won't be a huge preview of what this summer and fall will bring for the stallion but it will give everyone a chance to get their first look at how his yearlings are developing with age.
Curlin – This may be a breakout year for Curlin in terms of yearling sales. The stallion has been on fire at the track and had nearly 100 more foals in 2015 than 2014 with 112 born in 2015 compared to 39 in 2014. Curlin had 13 yearlings sell last year for a median of $120,000 with nine selling for six digits. This year the stallion comes into the yearling season with a Grade 1 winner last weekend in Off the Tracks in addition to this year's Preakness Stakes winner Exaggerator and Grade 1 La Troienne winner Curalina. It took Curlin a bit to heat up but with a fee of $100,000 in 2016 and recent results, it's more than likely he'll hit some home runs at this year's sale. Of his four cataloged in this sale, two are out of half-sisters to graded stakes winners, one is a half to two stakes winners and the other's third dam is the bluehen Lassie Dear. It's definitely not a bad group of yearlings to represent him in the first major yearling sale of the year.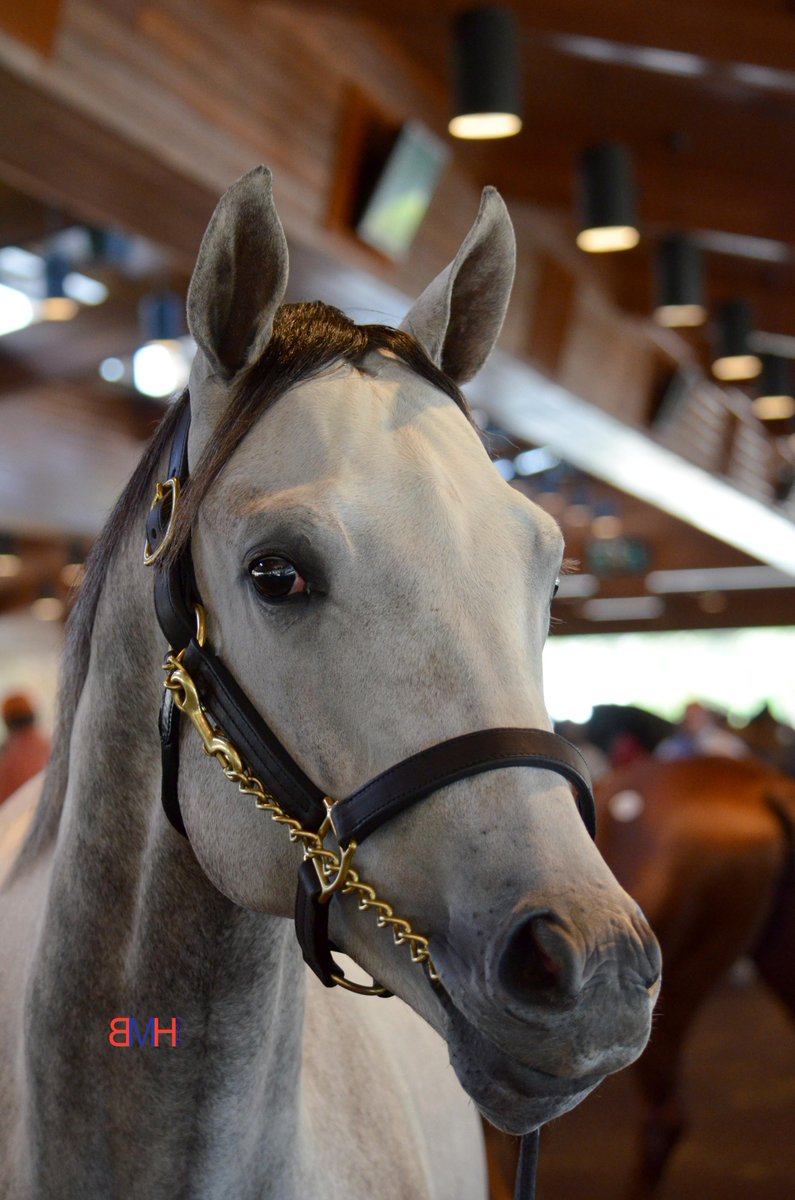 This colt was Tapit's most expensive U.S.-sold
yearling last year, bringing $2.1-million.
Tapit – The King of North American racing is looking to set off some fireworks on Tuesday with his two offerings. The first Tapit in the ring will be Hip 263, a colt out of a stakes placed mare whose Tapit daughter Sweet Loretta ran away with her debut when winning by seven lengths in June. Sold as a weanling, Sweet Loretta brought $750,000 at Keeneland November. Also in the family is Grade 3 winner Spring in the Air, who is a half-sister to this colt's dam; multiple graded stakes winner Tejano Run; and Group 1 winner Palace Episode. But for as enticing as that colt looks, Hip 283 may light up the ring even more. That colt is out of Grade 1 Prioress winner Lighthouse Bay, who brought $1.2-million when selling with this colt in utero. While there is a lot more that goes into how much a buyer will pay than just what their pedigree looks like, if they are well put together and vet well they should be near the top of the results page if they find new owners on Tuesday.
Uncle Mo – Uncle Mo has been hot at yearling sales since his first crop hit the ring in 2014 but this sale is the first time we'll get to see how his yearlings are received since his first crop really started heating up. If his 2-year-old results are any indication (Uncle Mo has three $1-million 2-year-olds this year), Uncle Mo may be lighting some fireworks in Lexington, Ky. on Tuesday. Before outs, Uncle Mo has nine entries in the Fasig-Tipton July sale with one being a half sibling to a Grade 2 winner, one being a full-sister to a stakes placed colt and two others being out of half-sisters to graded stakes winners.
War Front sons – This isn't one stallion as much as a group of young ones. War Front doesn't have any horses entered here but is represented by sons and daughters. He is the damsire of one colt (Hip 71), who is out of a full sister to Group 3-placed Royal Navy Ship but this sale is a coming out of sorts for War Front sons. In addition to The Factor, whose first foals are two, both freshman sires Data Link and Soldat have entries here. Data Link is represented by three yearlings with two being out of half-sisters to graded stakes winners (in Hip 306's case, a Grade 1 winner) and one is a half-sister to a stakes winner. Soldat has five entered with four of those being Florida-breds and all having blacktype in their first two generations. Interestingly, Hip 62 is a half-sister to the dam of Hip 226 with the sisters out of Grade 2 winner Storm Mesa (Sky Mesa). The market hasn't really seen War Front sons much with only The Factor having yearlings thus far so it will be interesting to see how having three of them in one sale goes.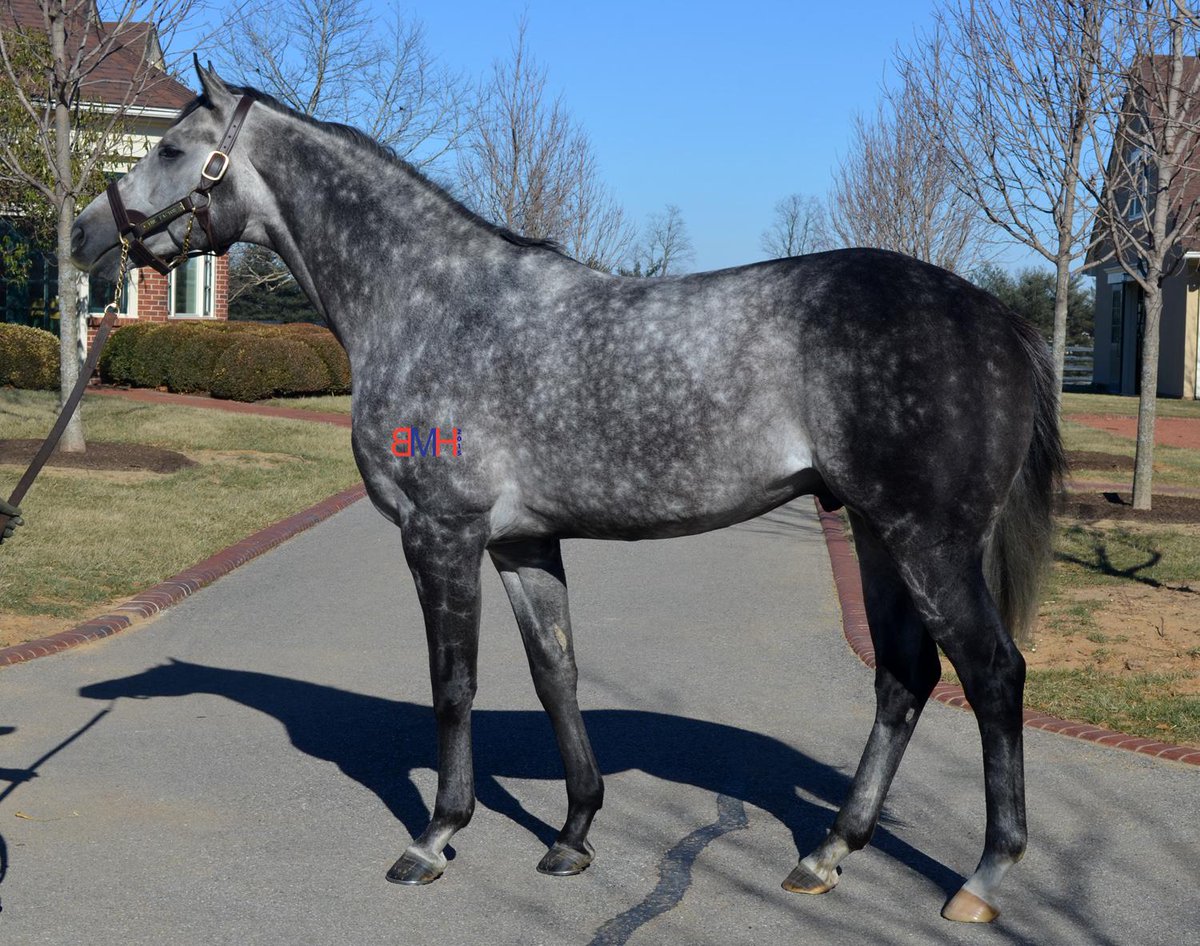 The Factor's first foals were the first the market saw from War Front sons