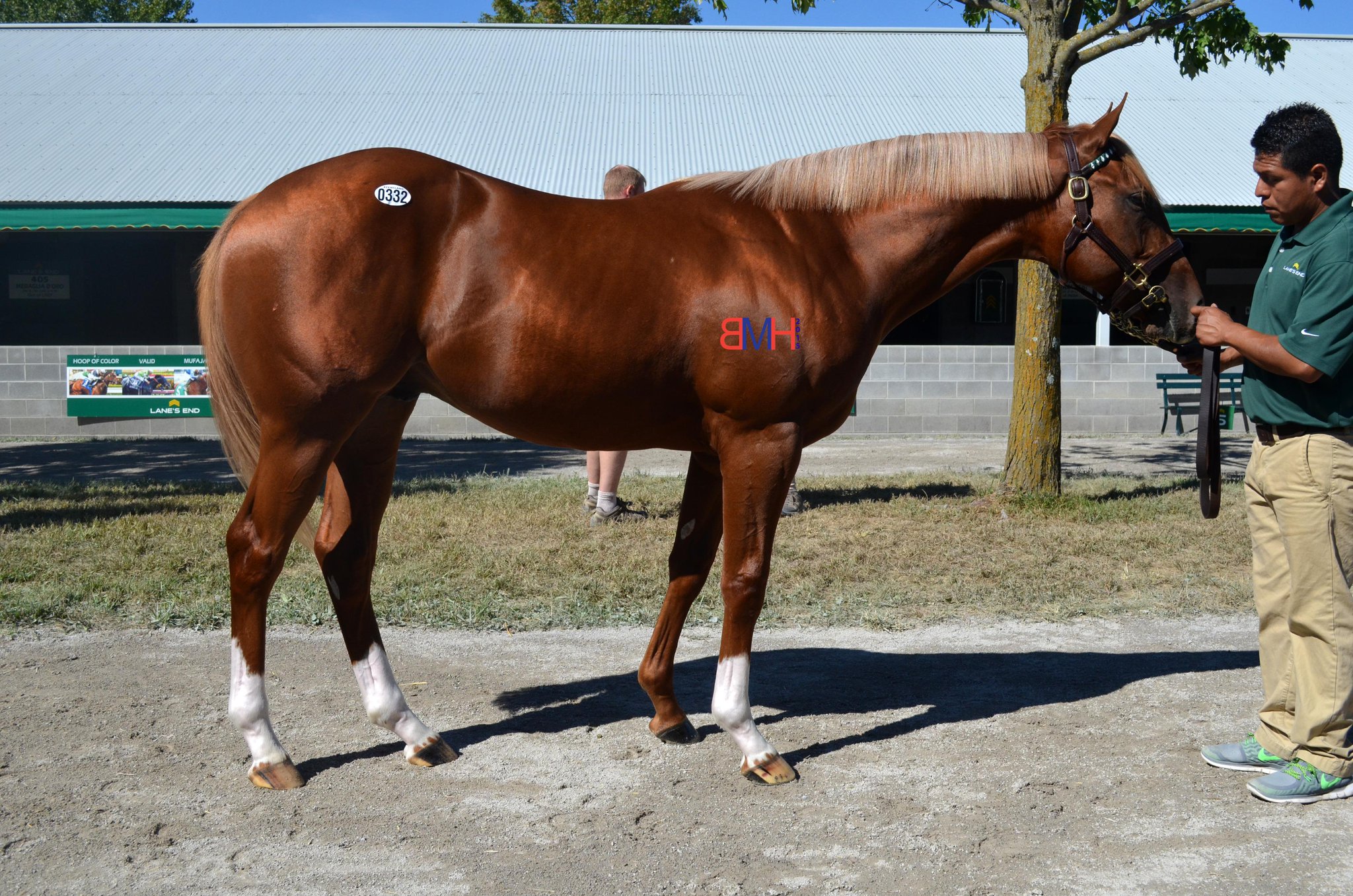 Frankly Speaking, a 2-year-old colt by Frankel
Every spring as racing ramps up in the Northern Hemisphere, trainers prepare 2-year-olds for their new careers as racehorses. For some of those 2-year-olds, they aren't just carrying the hopes of what

they may become

on their backs, they are also carrying the hopes of breeders who took a chance on their sires

in their first year at stud

.
This year, expectations will be high for those first-crop sires with a lot of big names having their foals

hit the track

. Here are five stallions in Europe who we may see battling it out at the top of the First-Crop Sire list in the com

ing months

.
One of two Juddmonte stallions with first foals hitting the track this year, Bated Breath (Dansili) is a Group 2 winning half-brother to Group 1 winner Cityscape (Selkirk). As normal for Juddmonte horses, he has family class behind him for generations with his fourth dam also the dam of champion Xaar (Zafonic). Bated Breath didn't hit the track until he was three and didn't win his first stakes race until he was four but as a sprinter, his foals who make it to the track early should have some early speed with Bated Breath winning stakes races at five and six furlongs. He received some of the nicest families in the stud book in his first year at stud, headlined by champion Kingman's (Invincible Spirit) dam in 201

3 and a

ccording to Weatherbys, he has 104 2-year-olds in 2016. Bated Breath stands for £10,000 (approx. €12,835/$14,462) at Banstead Manor Stud in England.
Blood doesn't get much more royal than th

at which

runs through Born to Sea's veins. Born to Sea is the final foal out of the great Urban Sea (Miswaki) and by ultra hot sire Invincible Spirit (Green Desert).

W

hile he didn't live up to what some of his siblings did on

the track

, he was good enough to earn a classic rac

e

plac

ing in 2012

. Born to Sea started his career at Rathasker Stud before moving to Gilltown Stud to stand beside his half-brother Sea the Stars (Cape Cross) last year. Nearly every one of Urban Sea's foals ha

s

produced stakes horses, both sons and daughters,

and

Born to Sea shouldn't be any different. He has 87 2-year-olds this year and stands for €10,000 (approx. £7,791/$11,268) in Ireland.
You can never count out Coolmore freshman stallions and Excelebration (Exceed and Excel) is no exception. Well received at

European

sales as yearlings, Excelebration's 103 2-year-olds have the advantage of their sire being

precocious

at two and winning two of his three starts that year. Excelebration al

so

got better with age, named champion 3-year-old in Germany in 2011 and champion older horse in Ireland in 2012. Excelebration's biggest problem on the track was a horse named Frankel (Galileo), who he faced five times with

four seconds and one third

. Excelebration stands for €15,000 (approx. £11,684/$16,902) at Coolmore in Ireland.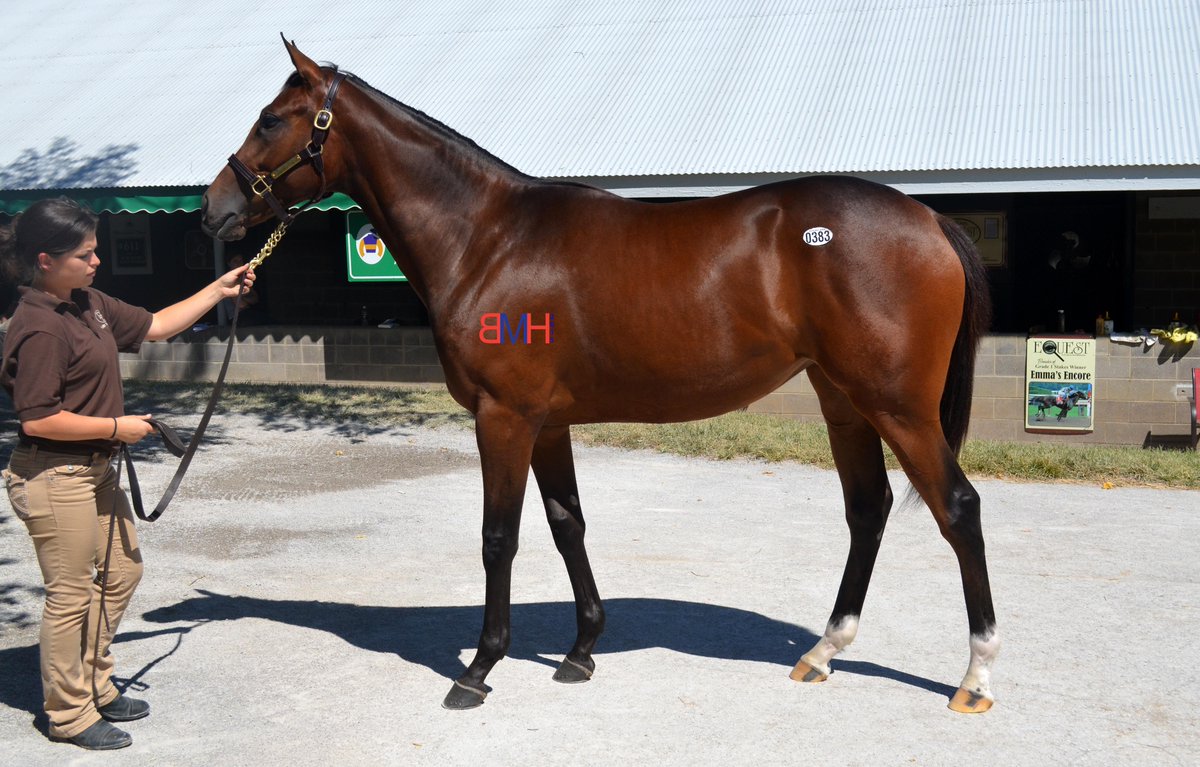 Andariel, a 2-year-old filly by Excelebration
Arguably the most anticipated 2-year-olds in the world to hit the track this year are those by the

above-mentioned

, undefeated Frankel. A perfect 14-for-14 in his career, including 10 Group 1 events,

Frankel

was

a

champion every year he raced. Predictably, Frankel had luck in the sales ring

with his first crop

and his 2-year-olds are some of the bluest of blue bloods. According to Racing Post, The mares he bred in 2013 included 38 Group or Grade 1 winners, 26 dams of Group or Grade 1 winners and 92 stakes horses with 52 dams of stakes winners. According to Weatherbys, Frankel has 111 2-year-olds

ready to hit the track

. Frankel stands for £125,000 (approx. €160,467/$180,815) at Banstead Manor Stud in England.
Group 2 winner Harbour Watch (Acclamation) was extremely popular in his first season at stud, enough so that he has 131 2-year-olds this year. He was undefeated in his three career starts at two and is the half-brother to a multiple South African Group 1 winner in the Rock of Gibraltar filly Europa Point. Under his third dam, there are six champions including U.S. champion Timber Country (Woodman) and European champion Dubai Millennium. Harbour Watch's early success bodes well for his 2-year-olds while his foaling numbers give him an advantage in the 2-year-old sire rankings. He stands at Tweenhills in England for a stud fee of £7,500 (approx. €9,619/$10,848).