New Sire Series: Bobby's Kitten
After nearly a month hiatus, All Equine All the Time returns with the first new stallion blog of the season. Follow along in coming months as I look at new stallions hitting the sheds in 2017.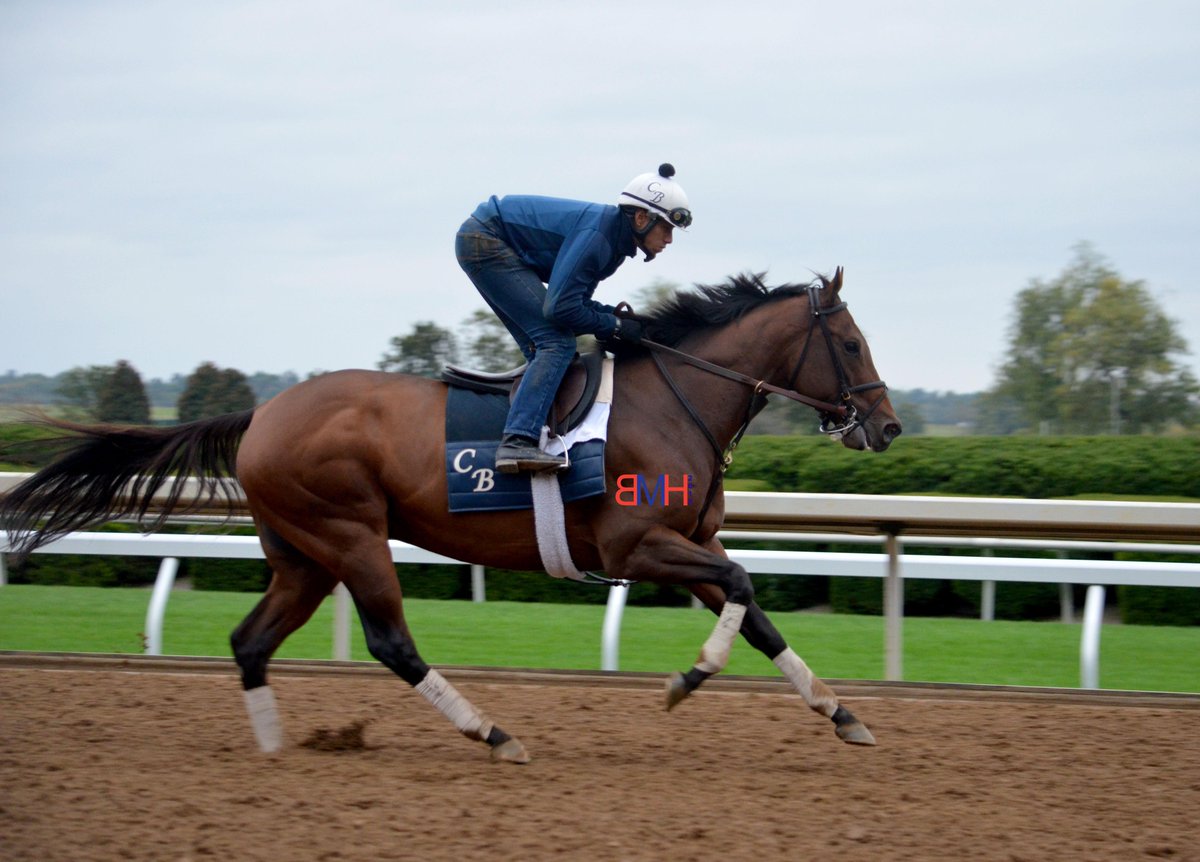 Bobby's Kitten
A familiar horse to both American and Europeans is new stallion Bobby's Kitten, who won stakes in both North America and Ireland.
The first Kitten's Joy son to stand in Europe, Bobby's Kitten may be known most for his thrilling finish in the 2014 Grade 1 Breeders' Cup Turf Sprint where he edged out fellow European stallion No Nay Never (Scat Daddy) by half a length at Santa Anita. But that is far from the only thing the bay accomplished.
A winner at Saratoga in his second start, Bobby's Kitten proved to be one of the best – if not the best – U.S. 2-year-old turf horses of his year. Breaking his maiden at 1 1/6 miles by 2 ¾ lengths, Bobby's Kitten went on to lead the 2013 Grade 3 Pilgrim Stakes wire-to-wire with a 6 ¼ length victory at the same distance.
That win installed enough confidence in bettors that Bobby's Kitten went off as favorite for the fourth time in his four race career when he shipped to Santa Anita for the Grade 1 Breeders' Cup Juvenile Turf. Leading early, Bobby's Kitten wasn't able to hold off the charges of Outstrip (Exceed and Excel) and Giovanni Boldini (War Front) but was easily the best of the rest of the field, 3 ¾ lengths ahead of the fourth placed Bon Accord (Showing Up).
As a 3-year-old, Bobby's Kitten started his season in a Tampa Bay allowance at one mile on the turf. Taking on a field of five others, including two future multiple graded stakes winners and one multiple graded stakes placed filly, the colt again took control early in the race. Bobby's Kitten had to fend off Global View (Galileo) in the far turn but handled that easily. His lead shrunk from three lengths with about a furlong left to go to 1 ½ lengths at the finish but Bobby's Kitten had started his 3-year-old season with a win.
Still in the synthetic era of racing at Keeneland, Bobby's Kitten's connections decided to take a chance and enter him in the Grade 1 Toyota Blue Grass Stakes. Never getting the lead, Bobby's Kitten tracked the leaders but wasn't able to make an impact at the end when finishing 12th as the favorite.
Returning to turf for his next start, Bobby's Kitten headed up the 2014 Penn Mile. In a field where seven of the eight runners were at least graded stakes placed, Bobby's Kitten kept his favoritism streak alive. Those who bet him were in for a treat when Bobby's Kitten rated behind Sing the Dream (Songandaprayer) until the field entered the final turn. Sweeping past the leader, Bobby's Kitten was an easy winner with Global View cutting into the margin when closing for second but never threatening the 2 ¾ length winner.
Again trying something new with Bobby's Kitten in his next start, he was stretched to 1 ¼ miles for the first time when contesting the Grade 1 Belmont Derby. Bobby's Kitten again let someone else take the lead with Pornichet (Vespone) running away on the front end. Behind him, Bobby's Kitten tracked Gala Award (Bernardini) with those two joining Pornichet after Jose Ortiz had convinced him to slow down a bit. Bobby's Kitten still looked like he had a shot as they entered the stretch, even making a mild move but he ran out of gas mid-stretch, finishing third from last.
Bobby's Kitten returned to a shorter distance in his next start when he returned to Saratoga for the Grade 2 National Museum of Racing Hall of Fame Stakes. Bobby's Kitten was back in his familiar spot on the lead for this race, even pulling away by a few lengths down the backstretch. In the final furlong, it looked like he had the win but with only a few strides until he hit the wire, Wallyanna (Langfuhr) loomed up and took the win, forcing Bobby's Kitten to second.
In his first international trip, Bobby's Kitten headed to Woodbine in Ontario next for the Grade 1 Ricoh Woodbine Mile in his first start against older horses. Again taking the lead from the start, he was joined by Ancil (City Zip), who stayed with him until the middle of the turn. Bobby's Kitten still had the lead as they raced down the stretch and looked like he may be able to hold on for the win until Trade Storm (Trade Fair) passed him in the final half furlong with Kaigun (Northern Afleet) also passing him. While it was hard fought, Bobby's Kitten was able to hit the board when beating River Seven (Johannesburg) by a head for the spot.
Next, it was time to head back to Santa Anita for the Breeders' Cup.
While all Bobby's Kitten's runs up to this point had been on or near the lead, with Joel Rosario aboard, he showed a new dimension in the Breeders' Cup Turf Sprint. He broke well but then settled in the back of the pack to sit in last place down the hill. As the field crossed over the dirt and on to the main track, Rosario swung his mount wide and the chase was on. In the final furlong Bobby's Kitten still had most of the field to pass but showed a huge kick to get in front in the closing strides and win by half a length.
2014 BREEDERS' CUP TURF SPRINT
Bobby's Kitten was gone from the races for nearly 10 months after the Breeders' Cup, not returning until late October of 2015. Finishing seventh and ninth in his first two starts, his connections weren't deterred from trying the Breeders' Cup Turf Sprint again and bettors still had faith in him when sending him off at single digit odds. While there was no win this time, Bobby's Kitten didn't embarrass himself with his fourth place finish.
Transferred to Dermot Weld a few weeks after the Breeders' Cup, Bobby's Kitten was aimed at a 2016 European campaign.
Starting in the Cork Stakes in late March, Bobby's Kitten faced heavy ground but showed a lot of promise when winning the race by 8 ½ lengths. But his campaign ended before it had a chance to heat up with the horse never running again and retiring to Lanwades in September.
Bobby's Kitten is by top U.S. turf sire and champion racehorse Kitten's Joy. Kitten's Joy has had his best year yet in Europe with his first Group 1 winner in England when Hawkbill won the Coral Eclipse Stakes in July followed a few months later by Taareef, already a European Group 3 winner, winning the Group 2 Qatar Prix Daniel Wildenstein in France.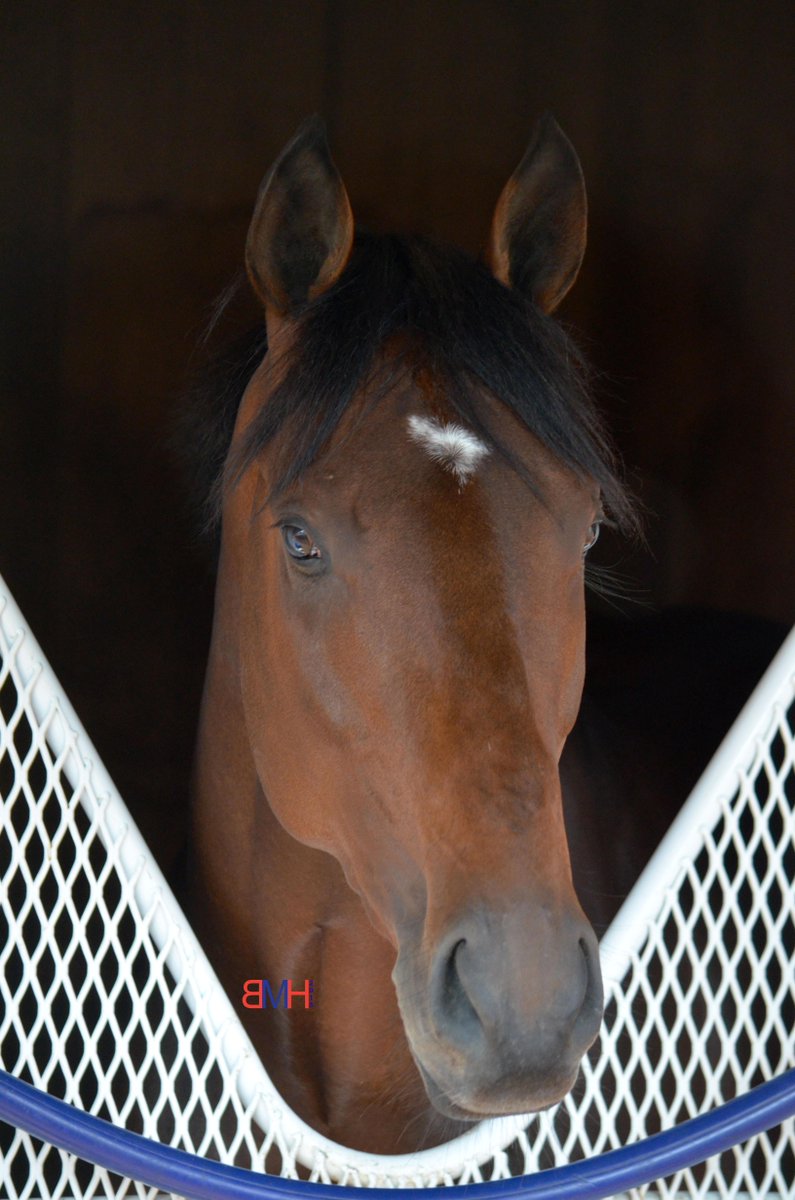 Divisidero
As of Dec. 3, 2016, Kitten's Joy had 16 stakes winners on the year including Grade 1 Breeders' Cup Juvenile Turf winner Oscar Performance, Grade 1 Woodford Reserve Turf Classic winner Divisidero and the aforementioned Hawkbill. Among his other graded stakes winners were a Kentucky Derby prep winner in Grade 3 Horseshoe Casino Cincinnati Spiral Stakes winner Oscar Nominated and Grade 2 winner Deeply Undervalued.
The first stallion by Kitten's Joy to stand in Europe, Bobby's Kitten is out of the winning Forestry mare Celestial Woods, who has visited Kitten's Joy every year she has been at stud. Of her four foals to race from six of racing age, all four have been winners.
Her first foal, Major Magic, was also her first of three stakes winners with the gelding winning the Chenery Stakes in his second start. Bobby's Kitten's two years younger full brother, Camelot Kitten, is also currently racing at the stakes level.
Camelot Kitten is also trained by Chad Brown for the Ramseys and broke his maiden in his first start. Second in a Grade 3 in his second start, Camelot Kitten has proved to be a better 3-year-old than he was at two. He won two straight races, including the Grade 2 American Turf Stakes in the Spring and did what his brother couldn't by winning the National Museum of Racing Hall of Fame Stakes in addition to finishing a close fourth in the Belmont Derby.
Overall, Camelot Kitten has won four of his eight starts in 2016 with two seconds. Only two of the 11 races in his career have come at the non-graded level.
Celestial Woods' dam Celestial Bliss (Relaunch) never raced and never had a horse win at the stakes level but has proven to be a good producer of daughters. In addition to Celestial Woods, her daughter Blissful Song (Unbridled's Song) is the dam of a Group 2 winner and another daughter has produced a French stakes placed filly.
Under Bobby's Kitten's third dam is where his pedigree gets very strong. That mare, North of Eden (Northfields), produced three Grade 1 winners (U.S. champion grass horse Paradise Creek, Grade 1 winner Wild Event and Grade 1 winner and Breeders' Cup Mile runner-up Forbidden Apple) and is the granddam of Grade 1 winner Eden's Moon (Malibu Moon) and champion David Junior (Pleasant Tap). If that wasn't enough, North of Eden, is a half-sister to U.S. champion Theatrical (Nureyev) who was also a successful sire.
Bobby's Kitten's pedigree (via Equineline)
Bobby's Kitten is an interesting addition to the European ranks for multiple reasons.
First, while he does have three crosses of Northern Dancer, they will be moved back to 5 x 6 x 6 on any of his foals and the lone strain of Sadler's Wells in his pedigree will be pushed back to the fourth generation. Overall, Bobby's Kitten should provide a nice outcross for mares in Europe.
Second, Bobby's Kitten won stakes races from 6 furlongs to 1 1/16 miles so he should fit a variety of mares. His full brother's ability to stay competitive in races at 1 ¼ miles and his sire's success at throwing longer distance horses also shows that he may be able to throw more stamina than he showed on the track. While there will be concerns about his ability to throw horses who can go longer, it will be intriguing to see if that stamina is there.
Bobby's Kitten joins Archipenko (Kingmambo), Sea the Moon (Sea the Stars) and Sir Percy (Mark of Esteem) at Lanwades, where he will be standing his first season for £12,500 (approx. €14,919/$15,891).